voltagevapin.com
And the winner of the "Remember when Rock was Young" tickets goes to…
Janice Amiss!
Congratulations Janice! We hope you enjoy the show!
And the winner of the Odyssey Fight tickets goes to…
Jimmy Amos!
Congratulations again to you Jimmy! We hope you enjoy the fight!
Congratulations to both our winners! We are always doing more drawings and  giveaways here at Voltage Vapin' so don't forget to stop on by and sign up for what we have going on currently like a 50w Eleaf iStick!
A big thanks also goes out to iHeart Media for allowing us to show our customers that they are the best around!
---
---
Voltage Vapin' is having another drawing to win a FREE Stainless 50W iStick!
Come in and enter to win a free stainless 50W iStick. No purchase necessary. The drawing starts on Friday Oct. 23rd and will be drawn on Nov. 20th, 2015 at 10 am.
Product Introduction:
iStick 50W is a super upgraded version based on iStick series batteries. Powerful vapor can be generated due to the expanded range of output voltage(2V-10V)/ wattage(5W-50W) with 4400 mAh battery capacity. It retains strong spring connector and wear-resistant stainless steel thread. Moreover, the additional temperature alarm function makes it high-safety even in strong vaping. Great feeling when you hold it because of its size and the rounded edges, while side charging port is also a plus.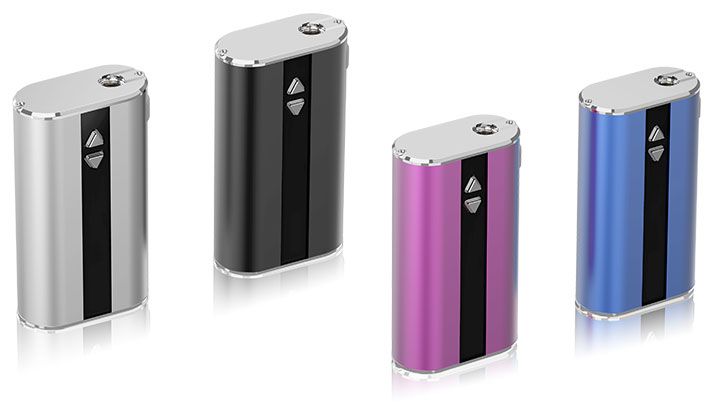 Standard configuration :
| | | |
| --- | --- | --- |
| 1× iStick 50W | 1× eGo Threading Connector | 1× USB Cable |
| 1× Manual | | |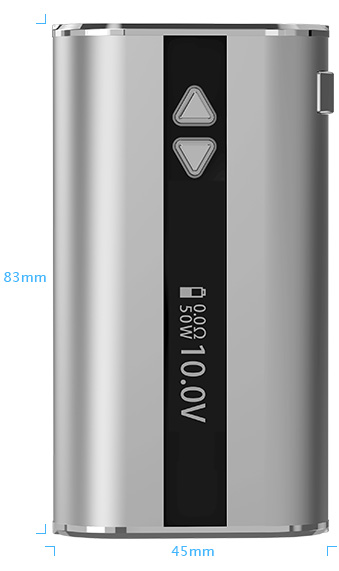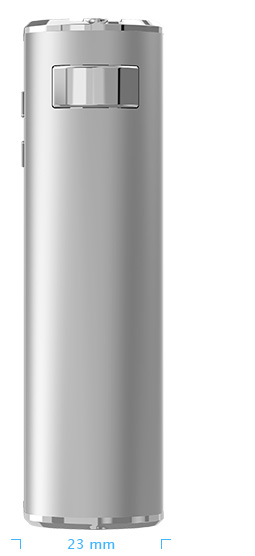 Parameter:
Size: 23.0mm * 45.0 mm * 83.0mm
Color: black, sliver, red, blue
Capacity: 4400mAh
Thread Type: 510 Thread
Rated output voltage: 2.0V-10.0V
Rated output wattage: 5W-50W
Rated resistance range: 0.2Ω-5Ω
Features:
1.Expanded Working Range and Larger Battery Capcacity: iStick 50W has a greater progress in working range (voltage: 2V-10V; Wattage: 5W-50W) and battery capacity(4400mAh).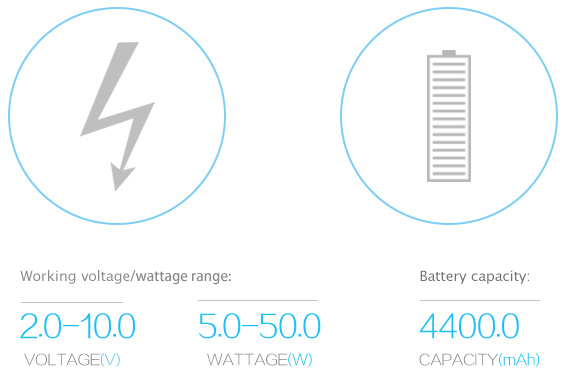 2.Temperature Alarm function: If the temperature of device is over 70℃, the output will shut off automatically and the screen will reflect "Temp Protection" for 5 seconds.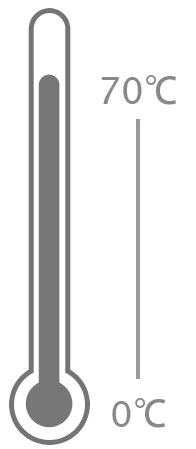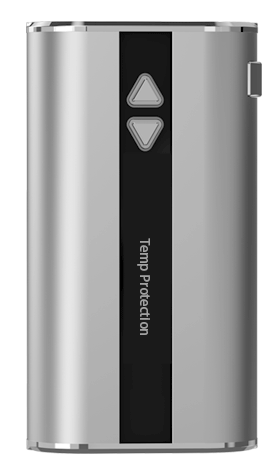 3.Spring Connector and Stainless Steel Thread: The spring connection base ensures its high adaptability. The connecting thread is made of stainless steel which makes it more hard-wearing.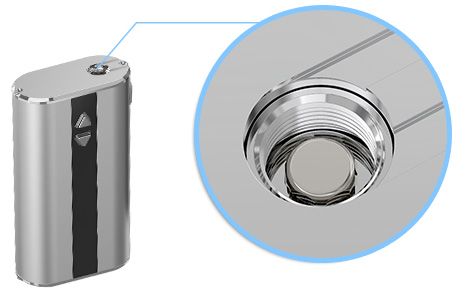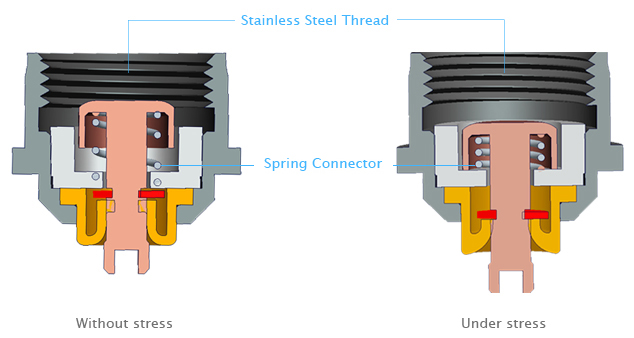 4.Side Charging Port: The USB charging port is on the side of battery which will bring you more convenience.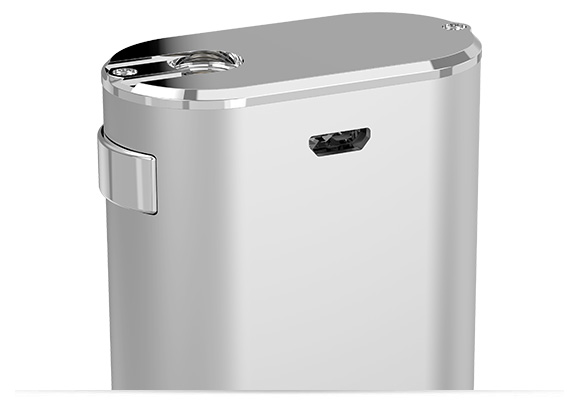 5.Inherit Advantages of iStick Series: OLED display, adjustable voltage/wattage and arrow button lock function.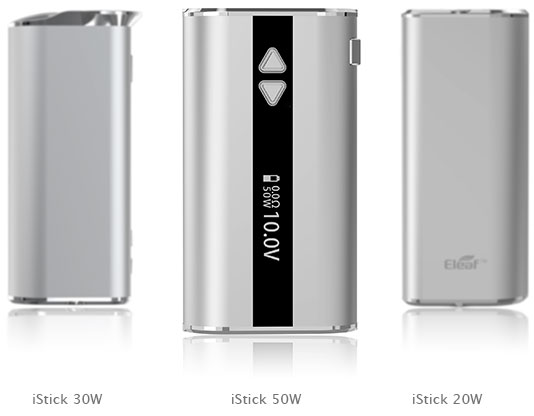 How to charge?
iStick 50W can be charged through USB port near the top of battery. It will take 5 hours to charge the battery via 1A wall adaptor.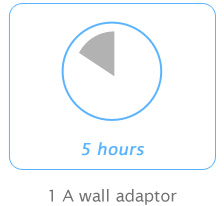 winners