voltagevapin.com
Come in and enter to win a free stainless 50W iStick. No purchase necessary. The drawing starts on Friday Oct. 23rd and will be drawn on Nov. 20th, 2015 at 10 am.
Product Introduction:
iStick 50W is a super upgraded version based on iStick series batteries. Powerful vapor can be generated due to the expanded range of output voltage(2V-10V)/ wattage(5W-50W) with 4400 mAh battery capacity. It retains strong spring connector and wear-resistant stainless steel thread. Moreover, the additional temperature alarm function makes it high-safety even in strong vaping. Great feeling when you hold it because of its size and the rounded edges, while side charging port is also a plus.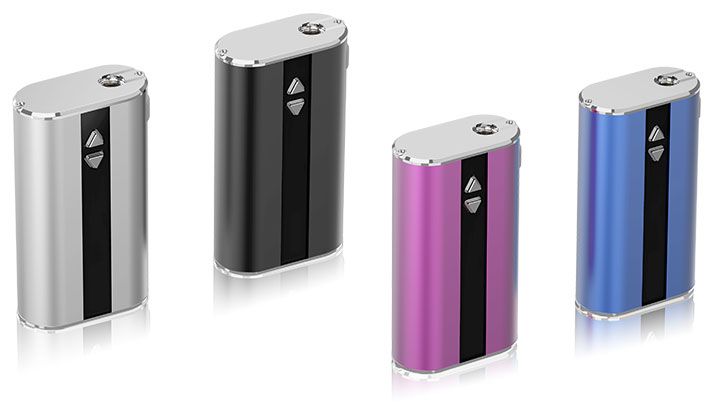 Standard configuration :
| | | |
| --- | --- | --- |
| 1× iStick 50W | 1× eGo Threading Connector | 1× USB Cable |
| 1× Manual | | |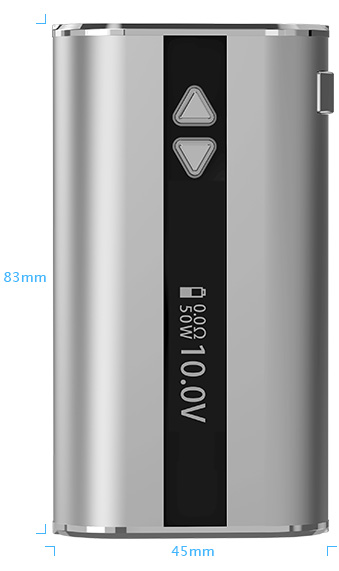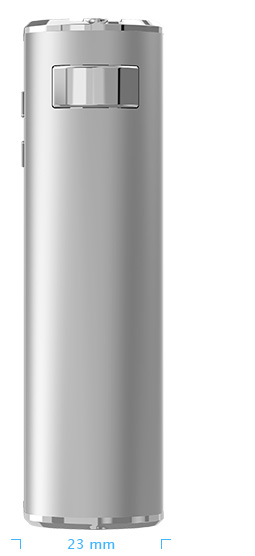 Parameter:
Size: 23.0mm * 45.0 mm * 83.0mm
Color: black, sliver, red, blue
Capacity: 4400mAh
Thread Type: 510 Thread
Rated output voltage: 2.0V-10.0V
Rated output wattage: 5W-50W
Rated resistance range: 0.2Ω-5Ω
Features:
1.Expanded Working Range and Larger Battery Capcacity: iStick 50W has a greater progress in working range (voltage: 2V-10V; Wattage: 5W-50W) and battery capacity(4400mAh).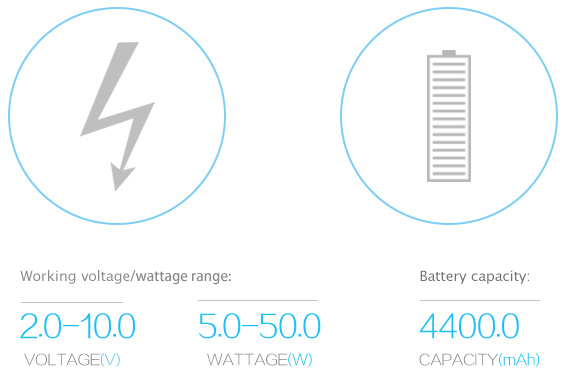 2.Temperature Alarm function: If the temperature of device is over 70℃, the output will shut off automatically and the screen will reflect "Temp Protection" for 5 seconds.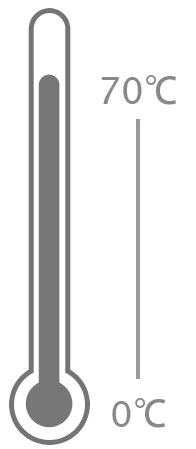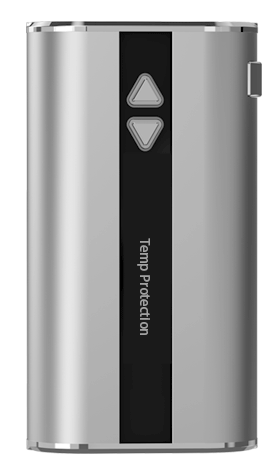 3.Spring Connector and Stainless Steel Thread: The spring connection base ensures its high adaptability. The connecting thread is made of stainless steel which makes it more hard-wearing.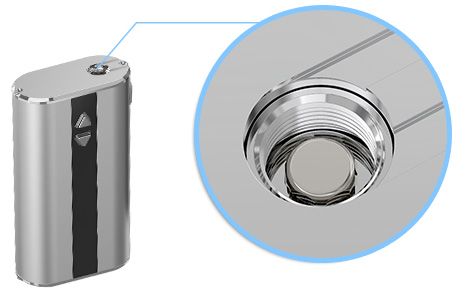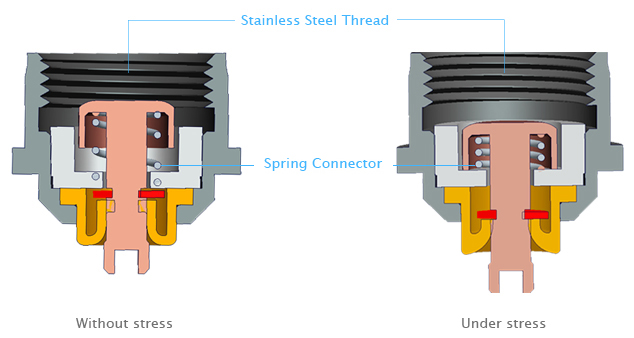 4.Side Charging Port: The USB charging port is on the side of battery which will bring you more convenience.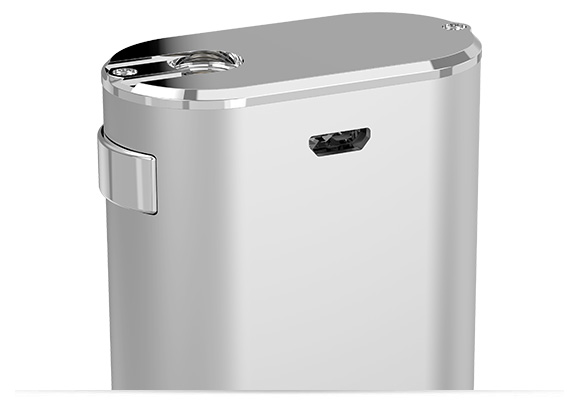 5.Inherit Advantages of iStick Series: OLED display, adjustable voltage/wattage and arrow button lock function.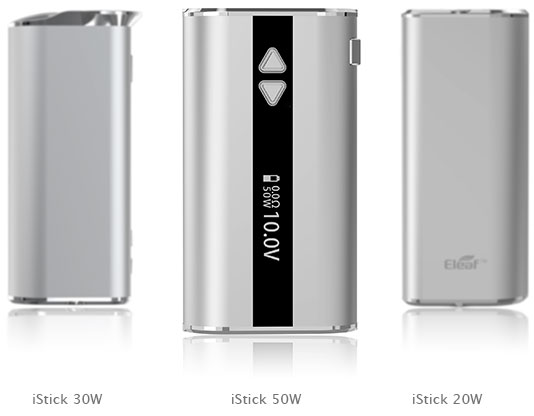 How to charge?
iStick 50W can be charged through USB port near the top of battery. It will take 5 hours to charge the battery via 1A wall adaptor.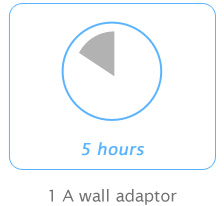 ---
---
While you are here check out some new products we have received in recently!
Now in stock at Voltage Vapin' is the Sigelei 150w Temperature Control Box Mod, in Blue!
Blue Sigelei 150w Temp Control
Specification:
Variable Wattage Operating Range: 10.0W – 150.0W
Atomizer Resistance Range: 0.1Ω – 3Ω
Output Voltage: 1.0 – 7.5V
Joule Range: 10J – 50J
Battery Capacity Required: 6.4V – 8.4V
Temperature Control Ranger: 100℃-300℃ / 212°F-572°F

Dimensions:
Features
Visual Operating System
Real Time Battery Life Meter
Variable Wattage
Low Voltage Protection
Low Resistance Protection
High Voltage Warning
Short Circuit Protection
Reverse Polarity Protection
High Temperature Warning
That's right! We are now carrying the Sigelei 150w Temperature Control Box Mod in Blue! Sigelei is a well known device manufacturer with a great reputation for their high quality products– and this one is no exception. It pushes out 150w with regular kanthal builds for when you want to blow some clouds, and has temperature control for when you don't want to burn thru coils and are looking for amazing amount of flavor.
Come by Voltage Vapin' and check out the Sigelei 150w Temp Control Box that's now in stock, and don't forget to check out all the new nickel coil tanks and wire we have in stock for this device.
---
---
Back in stock here at Voltage Vapin' are the Authentic Cloudcig 571 RDA's!
The 571 RDA is an original design from Cloudjoy/CLOUDCIG. It has taken the turbine design and flipped it on its head. With a turbine at the bottom of the base it creates a flavorful vortex of airflow that will have you itchin' for more. The innovative chuff top ensures that spit-back will be all but eliminated.
Features:
Original design by CloudCig
Fan built in below the deck for extra airflow
Copper contact pin
510 threading
Serialized
Wide "chuff cap" top
Stainless steel and glass construction
Split positive post
Tri post design
Vertical airholes built into the deck
So come on in to Voltage Vapin' and check out this amazing Authentic Cloudcig 571 RDA and see why everyone loves it. It provides amazing flavor with a nice cool vape due to the fan, that also helps produce some clouds. They sold out fast last time so come check it out!
---
---
File under:
drawing